Aged Oolong Tea
Aged Oolong Tea
This Aged Oolong tea is made in Moc Chau tea hills. With the optimum treatment combination, this tea brews up to a beautiful amber colour with smokey, malty notes and a nice natural sweetness.
About the tea
Top-notch Oolong tea
Thanh Tam oolong is one of the best oolong cultivars, with excellent taste and charm.
Gift from nature
Tea trees are grown on the Moc Chau plateau with an altitude of 1250m above sea level, where the soil and weather conditions are suitable, making tea fully absorb the spirit of Northwest nature.
Good for health
Oolong tea helps relax and support health improvement when it is rich in vitamins, minerals, amino acids, and antioxidants such as polyphenols, catechins, ...
Enjoy the tea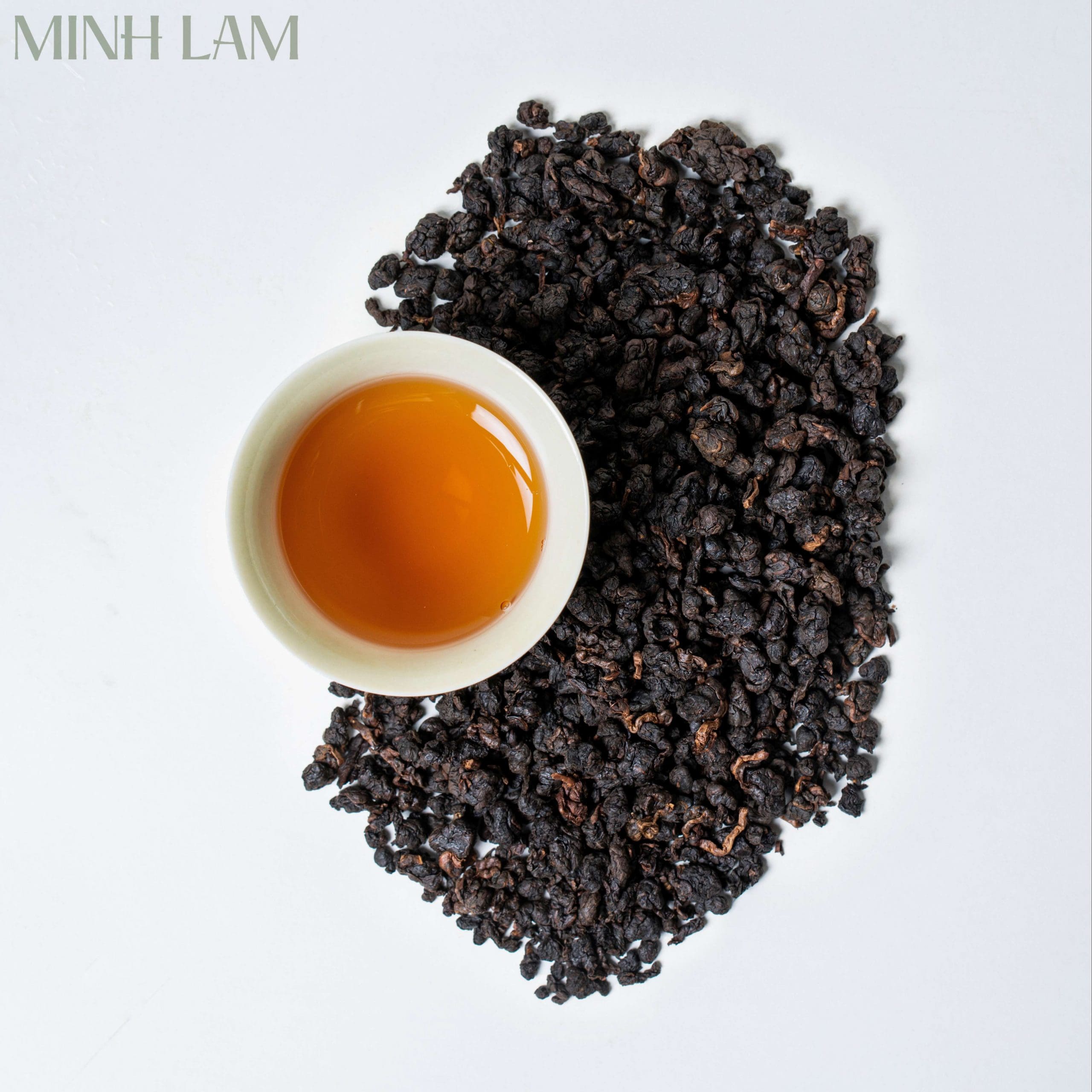 How to serve?
To fully enjoy Minh Lam's Oolong tea, we suggest the following method:
1/ Make hot tea:
- Should perform all basic steps such as waking up tea, heating/cleaning tea tools, rinsing tea
- Pour 5gr of tea into a 150ml teapot
- Steep the tea with 90-95℃ water for about 20-30 seconds
2/ Make cold tea (cold brew):
With about 3g of tea, steep in 500ml of cool water and keep in the refrigerator for about 8 hours.
However, tea tastes are diverse, and you can adjust it to get your best cup of tea.
How to store?
For tea to retain its full flavor and nutrients, you should:
1. Store tea in a dry environment, away from direct sunlight and strong odors
2. Pay attention to the expiry date to enjoy each tea at its best
270.000 VND – 590.000 VND