Dradon Claw Tea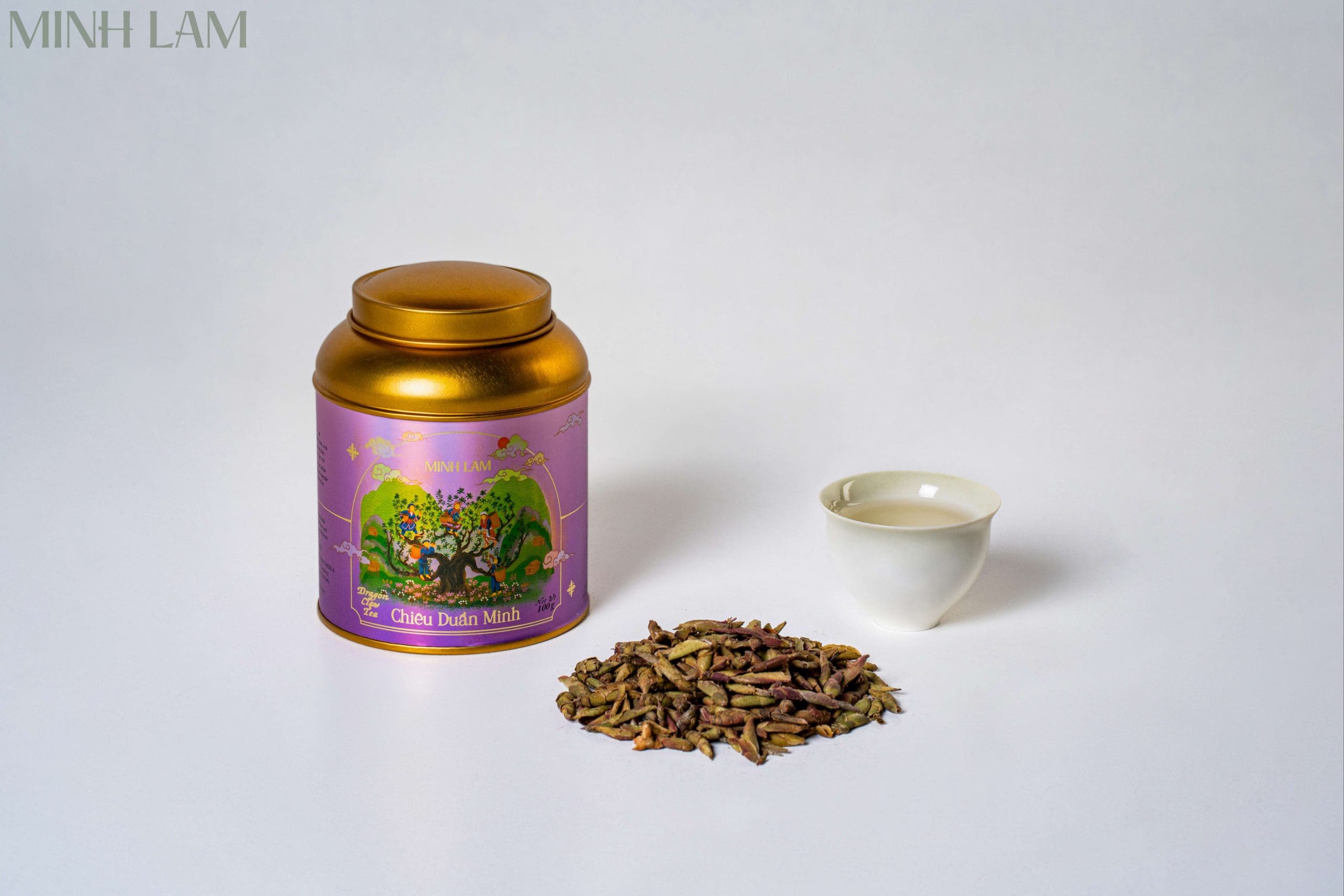 Dradon Claw Tea
It is the premium type of hand-selected Snow Shan tea buds from the ancient tea trees aged from 200 to 800 years old on Chieu Lau Thi Mountain, Ha Giang. Its pureness, subtle sweetness, and light memorable fragrance attract tea lovers.
About the tea
A top-class tea
Dragon claw tea, classified as high-class, used to be an offering to the king in the feudal period. Lu Yu, the author of "The Classic of tea/Cha Jing", appreciates its quality and even said it had the best taste.
Suitable for many tea friends
This tea has the least amount of catechins and tannins compared to others, no caffeine, and almost no bitter taste, making it suitable for various users and occasions.
Enjoy the tea
How to serve?
To fully enjoy Minh Lam's white tea, we suggest the following method:
1/ Make hot tea:
- Should perform all basic steps such as waking up tea, heating/cleaning tea tools, rinsing tea
- Pour 5gr of tea into a 150ml teapot
- Steep the tea with 80℃ hot water for 15 seconds
2/ Make cold tea (cold brew):
With about 3g of tea, steep in 500ml of cool water and keep in the refrigerator for about 8 hours.
However, tea tastes are diverse, and you can adjust it to get your best cup of tea.
How to store?
For tea to retain its full flavor and nutrients, you should:
1. Store tea in a dry environment, away from direct sunlight and strong odors
2. Pay attention to the expiry date to enjoy each tea at its best
690.000 VND – 1.500.000 VND